Went north with jon to chase the last of the 2008 NorCal rain downslope, in hopes of meeting a few silver ghost fish running uphill.
600 miles and 9 hours driving, a little mud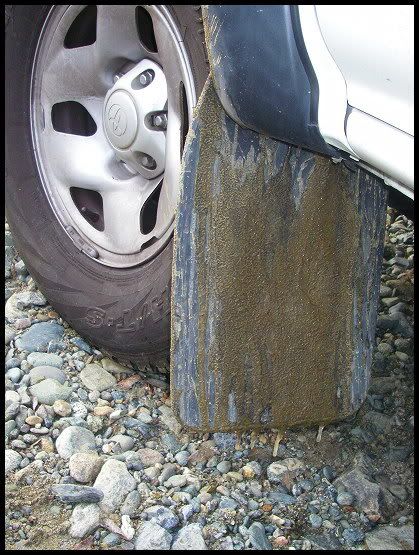 and a little ice in the guides
gives way to some connected fish
and smiles in the snow and rain.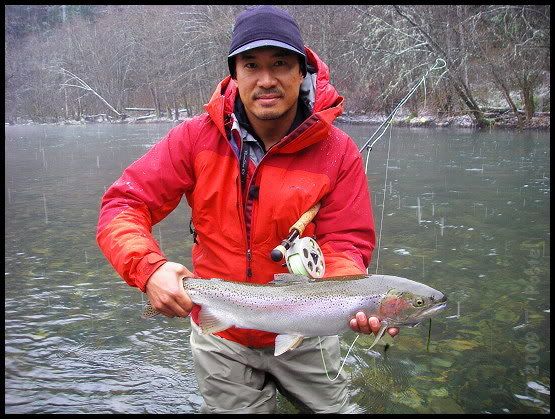 Sometimes the fish would show themselves during bright sun, and give a mere wiggle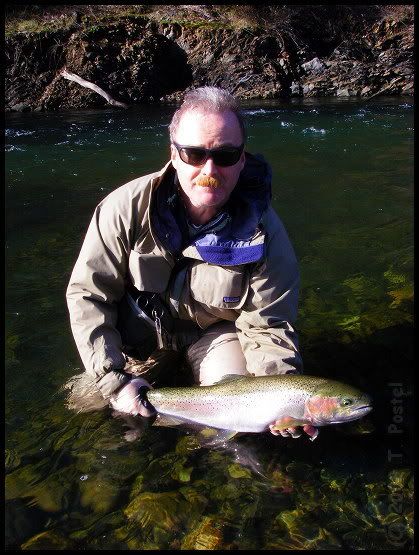 and sometimes in the falling light of twilight, they would explode into cartwheels and tail-walking explosions of white water.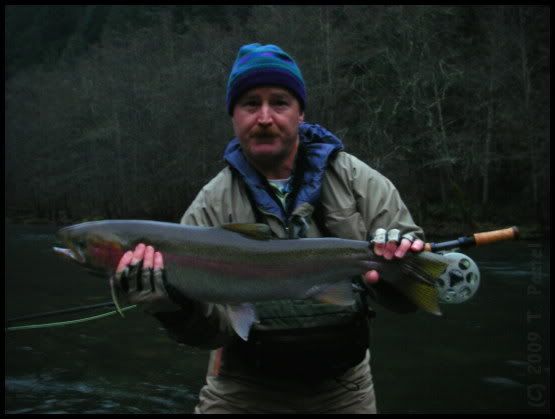 Jon gets a new species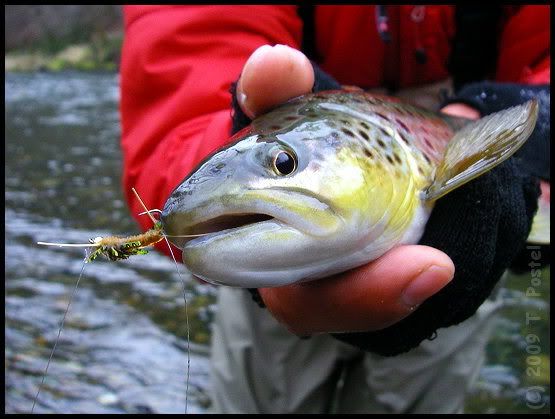 Awesome fish - the amazing gauntlets they run in their cycle of life demands our respect.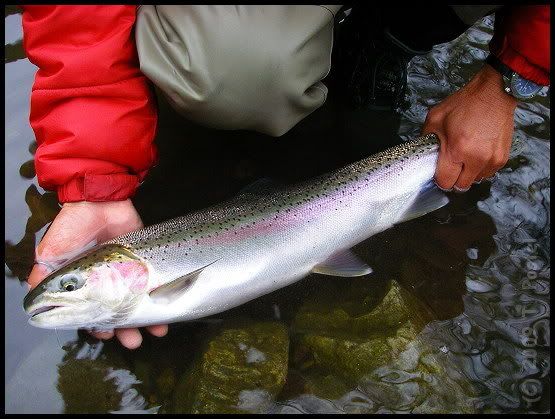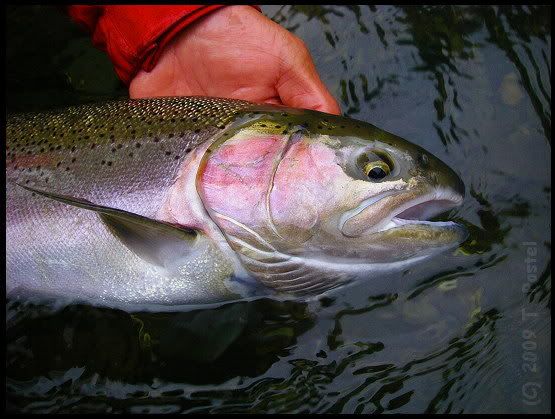 Water Temps: 39 - 43 F
Air Temps: 19 - 43 F
A little rain, a little snow, and "clear and bitter cold" too.
In three days of bank angling, 7 steelhead hooked, 5 to the bank (the two heartbreaks were spit or pulled hooks - no bustoffs). One brown trout as a bonus.
That's steelhead fishing!
All fish tailed by hand in-stream (no nets), and returned after a quick photo session.
i think Jon has some more good pics - i hope we get to see some of them!
tim